SYNTHESIS:

SYNTHESIS Center for Research and Education Ltd. is a pioneering enterprise aiming to develop and support social entrepreneurship in Cyprus. It initiates and implements projects of positive social impact (in the fields of employment, migrant integration, entrepreneurship and social inclusion) and operates "Hub Nicosia," a collaborative space and a community of organisations with primary social purpose.
For more information on SYNTHESIS please visit the website at www.synthesis-center.com
CSCI – Consorzio Scuola Comunità Impresa:

Italian VET Agency composed of High Schools, University, chamber of commerce, municipalities, foundations, private companies,  cultural and medical associations.
It was created in 1999 to foster the development of human and professional resources, creating and managing training and refresher programmes for workers and young job-seekers, in both the public and the private sectors.
Main aim: to prepare the new professional figures requested by the world of work, through cutting edge, top quality training processes.
State Capital Magdeburg:

The city administration of Magdeburg is the administration of the capital city of the federal state Saxony-Anhalt. Magdeburg is the biggest city in Saxony-Anhalt with about 230.000 inhabitants. Many nicknames have been given to the 1200 year old city in the heart of Germany and the centre of Europe bearing testimony to the rich and colourful past of Magdeburg: Cathedral City, Hanseatic City, Fortress City, City of the New Building Movement, Luther City, Magnetic City, Elbe City, City of Parks and Gardens, City of Otto von Guericke, Sports City, City of Science and "Magdeburg – City of Otto the Great".
Politecnico di Torino: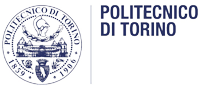 Politecnico di Torino located in Italy is a technical universities that offers several courses in the fields of Engineering, Architecture and Industrial Design. Politecnico creates and disseminates new scientific and high-tech content knowledge, and trains architects and engineers to face the challenges of our constantly changing society with skill and social responsibility. It was founded as School for Engineers in 1859, and then it became Regio Politecnico di Torino in 1906. This long history has turned Politecnico di Torino into one of the top-twenty European technical universities, with a teaching body of 800 professors and more than 33.500 students (16% of foreign enrolled students coming from more than 120 countries). Politecnico di Torino focuses its strategies on an even greater commitment in the social and economic field, in order to turn its campuses into central hubs of an international network of academic, industrial and institutional partners, with the aim of sharing agreements and projects for an even more collaborative and cross curricular research.
SOS Malta: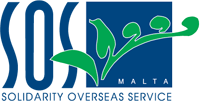 SOS Malta is a registered NGO which was set up in 1991. The organisation assists socially disadvantaged groups in improving their quality of life by providing support services and opportunities to implement development and change. SOS Malta also encourages advocacy on behalf of social causes and promotes models of good practice. SOS Malta works on four pillars that encompass the above objectives. These are: Social Solidarity; Volunteering; Overseas Development; and Research and Training. Within the pillar of Social Solidarity, SOS Malta implements projects advocating for the social inclusion of disadvantaged groups, in particular migrants. We work on projects to encourage income generation, training, building skills and qualifications for employment for migrants. In addition we are constantly working to ensure improved practice in public services and increased access to public services for migrants throughout our programmes.
Website: www.sosmalta.org email: info@sosmalta.org Tel: + 356 21244123 Address: 10 Triq il-Ward, Santa Venera, Malta
VIFIN:

VIFIN is a knowledge and research center at the Municipality of Vejle, Denmark. We work to create, disseminate and mainstream good practice on integration and social development at the local, regional, national and international levels.
VIFIN develops and carries out projects on integration of ethnic minorities, smart learning and pedagogical innovation with digital tools. We also work with projects on smart city, resilience and sustainability.
VIFIN offers professional and innovative services and products to residents and those individuals, organizations, institutions, municipalities and regions that work with integration and development.
Our products consist of, among others, a range of language e-learning materials and platforms.
Our services are offered to institutions and departments in the municipality of Vejle. They include fundraising, project development and management, evaluations and surveys, event management, graphic design, digital solutions, consultations in relation to roll out and development of training courses, primarily for teachers and pedagogues.
Website: www.vifin.dk